INTERNATIONAL

For the latest international and IAF-IFA info, visit our new website at http://www.afed.org.uk or go directly to i-f-a.org
NON-ENGLISH TRANSLATIONS
Translations of AF texts are available in various languages: Arabic, Français/French, Deutsch/German, Español/Spanish, Português/Portuguese, Greek. Hollands/Dutch, Russian, Gaelic/Gàidhlig, Welsh/Cymraeg, Esperanto, Turkish.
Some other texts are available in print only, including pamphlets in Serbo-Croat. See AF pamphlets/booklets page.

Follow this link to see what the word 'anarchism' looks like in 42 languages!
---
INTERNATIONAL CONTACTS
Go to our contacts page. See our Links page for international links.
---
INTERNATIONAL OF ANARCHIST FEDERATIONS (IAF-IFA)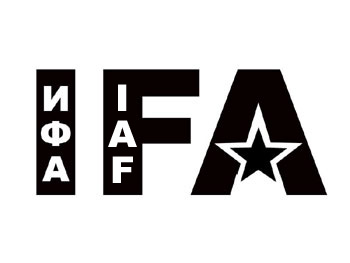 The AF is a member of the International of Anarchist Federations / l'international des federations anarchistes (IAF-IFA). The FAI (Iberia) is currently the international's secretariat.
The AF also has an international secretariat responsible for regions of the world that are not IAF-IFA members.
Read the first issue of the IFA's 52 page magazine Anarkiista Debato [PDF 5MB download]. See also, Organise! #65 (Winter 2005) special international issue.
---
OTHER INTERNATIONALS
International Workers Association - IWA-AIT - anarchosyndicalist federation of which Solidarity Federation is the British section.
Industrial Workers of the World - IWW - anarchist-influenced union and workplace networking organisation with international sections. Some AF members are involved with IWW UK.